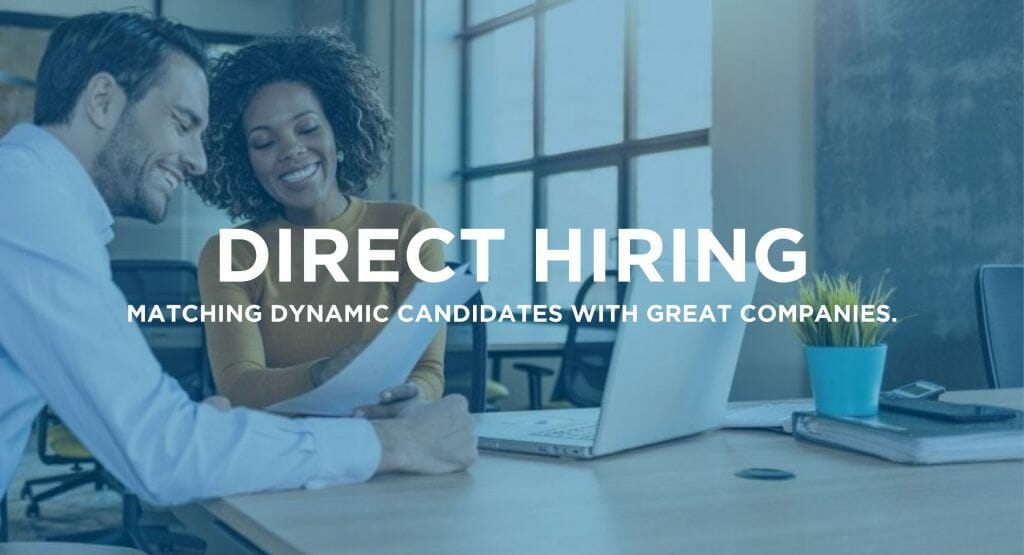 Why Choose Direct Hiring?
Save Time Sourcing Candidates
Direct hiring reduces the time-consuming process of sourcing and qualifying candidates.
Attract Qualified Candidates
Direct hire positions are more attractive to a broader pool of candidates, which means that you are more likely to see a greater number of highly-qualified candidates, even for hard-to-fill positions.
Employees recruited for full-time, permanent positions have a stronger sense of loyalty and commitment to your organization.